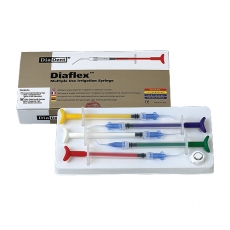 DiaFlex (Irrigation Syringe for Root Canal)
- Flexible soft polypropylene tip syringe for root canal irrigation.
- Autoclavable and chemiclavable for multiple use up to 50 times.
- 1.3ml volume imprinted at intervals of 1mm.
- Provides maximum clinical effect in a minimum of time.
- DiaFlex is compatible with Luer Lock Syringes.